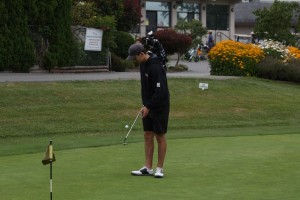 Surrey Golf Course is dedicated to the promotion and development of Junior Golfers. As part of this commitment, Surrey Golf Course offers junior membership opportunities on both the Willows Nine and the Main Course. The Willows Nine is designed for novice to intermediate level juniors or juniors with a more limited budget, while the Main Course is designed for intermediate to advanced juniors.
---
Junior Membership
Willows Nine Junior Members may play on the Willows 9 Golf Course at anytime, subject to availability.

Full Junior Members may play on the Willows Nine in accordance with the above, and on the Main Course after 1:00 p.m reserved times or on a stand by basis.

Junior Members have full access to the practice facilities of the Course.
Junior Members are expected to comply with the Junior Dress Code and Code of Conduct policy as set in the membership program.
Cost of membership is $230 plus GST for the Willows Nine Membership;
$395 plus GST for the Main Course + Willows Nine Membership.
Intermediate Membership
Unlimited play on the Championship Main Course as well as the Willows 9 Executive course.
Valid for 365 days from the day of purchase.
10% off regular priced merchandise valued at $10 or more.
10% off the price of rental equipment.
ONLY AVAILABLE FOR THOSE BETWEEN THE AGES OF 19 AND 24.
Proof of age required at time of purchase.
Cost of membership is $800 plus GST