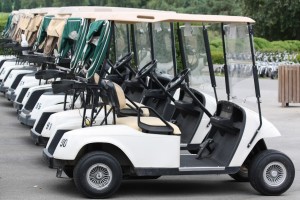 In order to appeal to the widest group of golfers as possible and excluding few, Surrey Golf Club has adopted an approach of encouraging the development of "in house" associate membership clubs, then working closely with them while pursuing common goals.

As a result a number of "in house" associate member clubs have sprung up at Surrey Golf Course since its inception in 1972.

They include the following:

The Surrey Men's Club
The Saturday Business Ladies Club
The Tuesday Senior Men's Club
The Wednesday Senior Men's Club
The Thursday Ladies Club
The Japanese Seniors Club
The Evergreen Club

The Monday Fire Fighter Club

Each of the above named clubs are members of their respective golf associations (British Columbia Golf Association for the men and Canadian Ladies Golf Association for the women) and each elects its own executive and organizes a full calendar of events.
The format of each of the clubs is similar, but there are some distinguishing features. One common thread however, is the ability to join the club that fits your needs in order to provide you with the necessary affiliation to an organized golf environment, thereafter allowing you to play as much golf as your time and budget affords. Surrey Golf Club feels strongly that this approach is a good one that serves the needs of many of today's main stream players.

SEASON PASS PROGRAM

Season Passes are valid for 365 Days from the purchase date.

Unlimited Full Week Play Pass $3,295.00
This pass is valid Monday – Sunday

Unlimited Weekday Play Pass $2,495.00
This pass is valid Monday – Friday excluding statutory holidays.



All of the passes are valid for 365 days from purchase date, and are non-transferable.
All of the pass prices are subject to 5% GST.
Booking privileges are permitted 8 days in advance (excluding club times).
All main course passes are valid for play on the Willows Nine at no charge.
10% discount on all regular priced merchandise purchases valued at $10 or more.
10% discount on all menu items & non-alcoholic beverage purchases.
Pass rounds are not valid for private tournaments or functions.
Purchase of a season pass does not include affiliation fees to any of Surrey Golf Clubs affiliated clubs nor does it guarantee entry into any of these clubs.
Surrey Golf Club may limit the number of passes available.